School Management System Software
Manage Your School On Fingertips!
Highly Customised School ERP to Centralise Academic Processes, Simplify Admission Processes, Ease Administration Activities and Accomplish Greater Learning Results!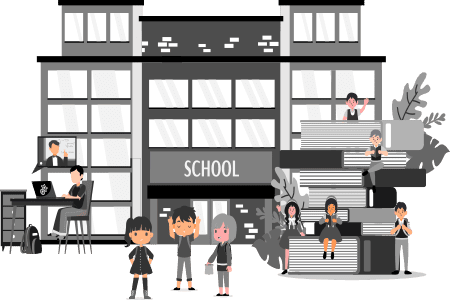 ERP Software for all Categories of Schools
Effective school management software to manage all your tasks with a single centralised solution
Multi-Stakeholder Functionality
The solution offers access to numerous stakeholders based on their diverse roles. The staff, faculties, students and parents can handle their activities assigned to them through their personal logins.
Email, SMS, Web & Payment Integrations
This software sends Emails and SMS to stakeholder's to allow seamless communication. It notifies events, exams, attendance, reports, academic & performance details and allows digital payments.
Centralised Data Management
The software enables intuitive dashboards, centralise data storage, benchmark reports, custom analytics, different performance metrics, quick data recovery, and data analysis.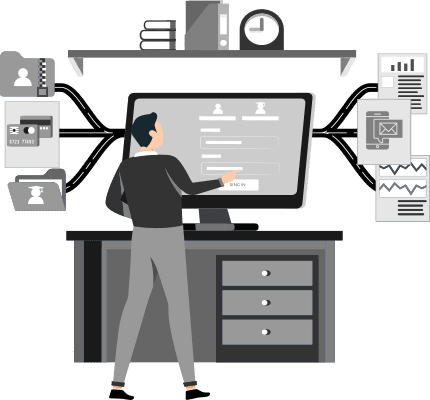 Significant Advantages and Benefits of School Management Software
We offer everything you will ever require to operate a school productively enabling teachers, administrative staff, students and parents.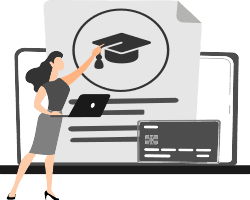 Advance School Modules & Functions
Enable modern-day modules, superior functions, client support, and data security.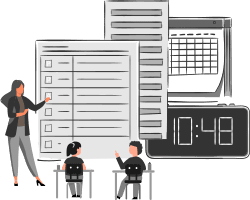 Academic Enablement and Management
Manage all academic tasks like courses, exams, batches and automating class schedules.
Virtual Classrooms and Learning Management
Enable hybrid learning with face-to-face and digital teaching into one single experience.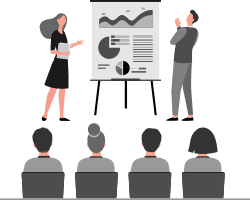 360-Degree School Activities Tracking
Effortlessly track and monitor the school's day-to-day operations at fingertips.
Ready to be the Next-Generation Educational Institute?
Automate, Centralise and Integrate your Institute Management and make it highly resourceful matched to any other educational suite out there!