University Management System Software
Robust, All-Inclusive & Scalable ERP Solution for Streamlining Universities
Enables flawless management of all academic and non-academic activities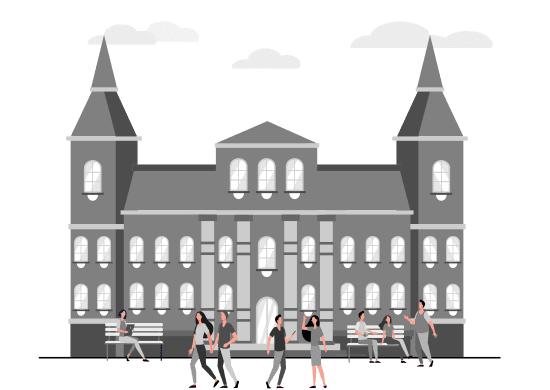 Why EduSec ERP Systems?
EduSec ERP software modules are created to enable a diverse range of operations and can be tailored as per the requirements of a university. The software standardizes, modernizes and integrates academic processes, enables departmental procedures, and streamlines specialized educational programs across a university.
Universities should switch to ERP Software
Enable centralized admissions and student enrolment
Facilitate multiple courses and inter course transfers
Manage examinations, result generation and publications
Handle academic certificates, records and issue transcripts

Enables Departmental Transparency
The ERP software ensures management of all educational & non educational operations and sustains transparency across departments.

Provides Custom Dashboards
Delivers custom dashboard which showcase active students, departmental reports, student fees, attendance and employee status.

Access Data Anywhere Anytime
Switching to the university management system is a smart choice as you can access data anywhere, anytime on any of the configured devices.

Positive Return-On-Investment
Enhance student learning and clarity in functioning of university human resources, which brings in measurable cost savings and quick ROI.
EduSec University Management System can work Successfully for your University
With EduSec software system, you get a community where students get the educational service support they need, faculties can enable teaching, and departmental staff can have the institute support to be more efficient in their work.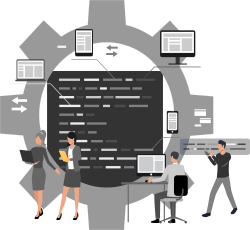 Institute Management
Automates and streamlines the educational processes of colleges
Enables courses, eligibility criteria and seats for admission
Allot & publish courses, create merit list and manage students
Send notifications of allotment to students through SMS & Emails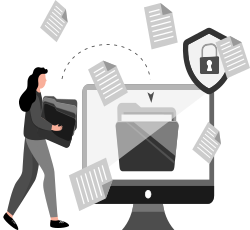 Students Management
Turns students complete educational life cycle digital
Make fees payments completely safe and secure
Monitor application status, exams and merit list
Manages academic history and progress performance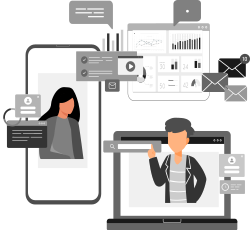 Staff Management
Makes the joining to exit processes of staff automated
Tracks teaching processes for academic improvements
Assists staff in monitoring students educational progress
Helps manage staff communications, events and campus activities
Ready to be the Next-Generation Educational Institute?
Automate, Centralise and Integrate your Institute Management and make it highly resourceful matched to any other educational suite out there!